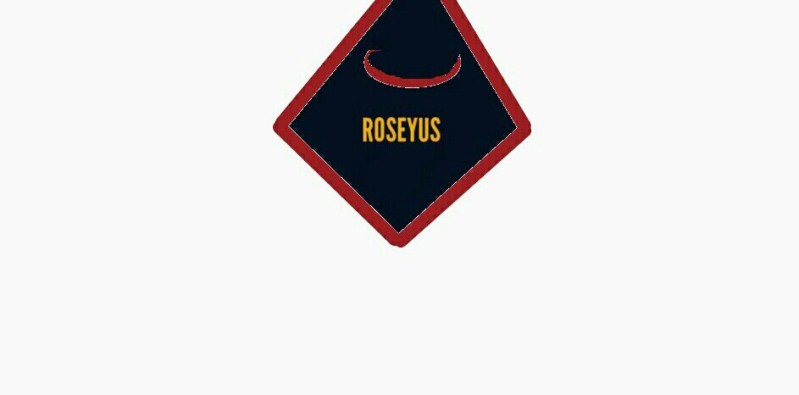 Efua Sutherland Biography
Dr Efua Theodora Sutherland (27 June 1924—2 January 1996) was a celebrated Ghanaian playwright, director, children's author, poet and pioneer dramatist of international renown. She was also an teacher, scholar, an unapologetic Pan-African cultural visionary and activist of ethnic Fante extraction. Before 1965 when the First President of the Republic of Ghana, Osagyefo Dr. Kwame Nkrumah, the famous Pan-African leader called for the documentation of "our folktales" as a way of creating "African Classics" for posterity (Nketia's Preface to Owusu-Sarpong (1998)), Efua T. Sutherland emerged as one of the literary figures who identified the worth of "our folktales" and indeed modified one into a play about seven years earlier. She is the mother of well-known prolific writer, cultural activist and academician, Esi Sutherland-Addy who is a professor at the Institute of African Studies (University of Ghana) working in the Language Literature and Drama Section.
Efua Theodora Sutherland, celebrated Ghanaian playwright, director, children's author, poet , Pan African cultural activist and pioneer dramatist of international renown.
As one of the Africa`s early female writers, Efua Sutherland is internationally known literary works include Foriwa (1962), Edufa (1967), and The Marriage of Anansewa (1975). She has also published juvenile literature in the form of children's rhythm plays such as Vulture, Vulture and Tahinta, which she has tried to use in her private grade school. Efua T Sutherland student was the legendary African writer, Professor Ama Ata Aidoo. In fact, when Ama Ata Aidoo studied drama at the University of Ghana in the early 1960s, her mentor was Sutherland.
Apart from Mabel Dove Danquah, born in 1910, who had started publishing essays , short stories, and plays in the West African Times as early as the 1950s to express her concern over the place and role of women in contemporary Ghana, Sutherland can be regarded as the mother of West African Literature in English. Donald Herdeck has called her "Black Africa's most famous woman writer".
Even though her name has been dropped out by feminist critics like Florence Straton in her Contemporary African Literature and the Politics of Gender and Adola James's In their Own Voices, for reasons that are not easy to explain, she is far from being an occasional writer. Her works are published in both Longman and Heineman Editions and her short stories are anthologised both at home and abroad. Her place in West African feminist literature is neither a matter of seniority over other authors such as Flora Nwappa, Ama Ata Aidoo, and Buchi Emecheta, nor that of amount of publications. She deserves a place in the West African literary tradition because she has earned it through that literary process of revision which T.S. Eliot considers as being necessary for the affirmation of individual talents and the existence of literary traditions. Charlotte H. Burner has rightly placed her in the third position, after Mabel Dove Danquah and Adelaide Casely-Hayford in her anthology of African woman writers entitled Unwinding Threads.
Sutherland's plays were often based on African myths and legends, but she also used Western sources, such as Euripides and Lewis Carroll.
"I'm on a journey of discovery. I'm discovering my own people.
I didn't grow up in rural Ghana - I grew up in Cape Coast with
a Christian family. It's a fine family, but there are certain hidden
areas of Ghanaian life - important areas of Ghanaian life, that I
just wasn't in touch with; in the past four or five years I've made
a very concentrated effort to make that untrue. And I feel I know
my people now." (Efua Sutherland in Cultural Events in Africa, no. 42, 1968)
In her many years of being at the forefront of literary and theatrical movements in Ghana she founded the Ghana Drama Studio, the Ghana Society of Writers, the literary magazine Okyeame, the Ghana Experimental Theatre, and a community project called the Kodzidan (Story House) for the preservation of oral literature and the W.E.B. Du Bois Memorial Center for Pan African Culture. She was an influential figure in the establishment of modern Ghanaian theatre, and helped to establish the study of African performance traditions at university level.
Apart from her undying devotion to building indigenous models of excellence in culture and education, she served as mentor and inspiration to many notable African personalities in the arts and professions, including writer Ama Ata Aidoo, film maker Kwaw Ansah and writer-illustrator Meshak Asare.
Auntie Efua, as she was affectionately known, made children's issues central to her life and work. After pioneering an indigenous movement in writing, publishing and development through drama for children, she was appointed in the 1980's to lead Ghana to become the first country to ratify the U.N. Convention on the Declaration of Rights of the Child.
Through the work of the Ghana National Commission on Children, of which she was a founding member and Chair, several initiatives for children were moved forward including the Children's Park Library Complex network, Child Literacy and Mobile Science Laboratory projects, as well as the commissioning of extensive research on the Ghanaian child.
Her work received recognition from both the state and major agencies such as the Valco Trust Fund, the Rockefeller Foundation, Ford Foundation, UNICEF and UNESCO. Other significant supporters included Arthur and Ruth Sloan, the Arthur and Dorothy Clift family of Bromley, UK, Dr. Vivian O. Windley, Merle Worth, the Abyssinian Baptist Church in Harlem, USA and the Children's Television Network.
A twelve-acre space reserved for a children's park in central Accra through the advocacy of Efua Sutherland was renamed posthumously in her honor. Efua Sutherlandstraat is one of a number of streets in an area of Amsterdam, The Netherlands, named for remarkable women writers and activists.
She was born Efua Theodora Morgue in Cape Coast on 27 June 1 924. She was named after her maternal great-grandmother Nana Ama Nyankomo. Her father, Harry Peter Morgue from the family of Chief Moore of Nsona Paado, Cape Coast, was a well-known teacher of English who once taught at Accra Academy. Her mother, Harriet Efua Maria Parker, was from the royal families of Gomua Brofo and Anomabu, particularly the branch founded by Barima Ansaful at Gyegyano, Cape Coast.
Despite her royal birth, Efua had a very humble and difficult early life; her eventual greatness may be more of a personal achievement than an inherited family fortune. Her young mother died in a
lorry accident at age 18, leaving 5-month old Efua in the care of her grandmother Araba Mansa,
whose personal sacrifice and example of hard work as a baker ensured Efua's survival and provided the single most important impact on her later development into a most resourceful personality.
Theodora Olivia Morgue, as Efua became known, began her primary education at the Government Girls School and later moved to St. Monica's, both in Cape Coast.
She took the Standard Seven
examination while she was still in Standard Six, and did so well she won a scholarship to the St. Monica's Training College at Ansate Manpong. St Monica's was founded and run by Anglican Sisters of the Order of the Holy Paraclete, based in Yorkshire, England. The nuns in both Cape Coast and Mampong had such significant influence on the young Efua that she seriously considered becoming a nun and would have gone to England for convent training had her grandmother not intervened.
At 18, she began teaching at senior primary level but soon joined the staff of St. Monica's Training College. In 1947, after five-and-half years of teaching, she went to England where she studied for a B.A. degree at Homerton College, Cambridge University. She spent another year at the School of Oriental and African Studies, London, specialising in English linguistics, African languages, and drama. Back in Ghana in 1950, she returned to St. Monica's but later transferred to Fijar Secondary School and then to Achimota School.
In 1954, Efua married William Sutherland, an African American who had been living in Ghana.