Lucilda Rose Biography: (The Legend Of Lucille Rose)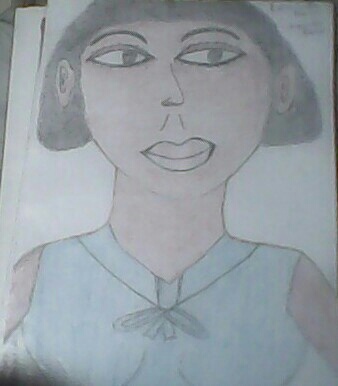 Lucilda Rose was born 1938 in George Town St Mary Jamaica to farmer Elijah Rose and a working class mother Dorris White,who was religious and was said to be a revivalists woman. Lucilda's parents had the perfect union;they got along just fine; They were blessed with a few acres of land;they even had their own family burial plot.
Her parents got married when they were young and had six children. She was registered as lucille but was called Lucilda or ''Babes'' by her siblings. She was the youngest daughter and also the last sibling in the family,and her immediate family was born in the early 1920s to 1930s in St Mary.
The St Mary parish in the county of Middlesex where lucille was born is said to be one of the most beautiful and famous;Even english novelist Ian Fleming once lived there;He purchased land on the nothern coastline in 1946;in Oracabessa and built a resort.The place he lived is called GoldenEye;built on the edge of a cliff overlooking the James Bond Beach and it was there that he wrote all his 12 spy novels popularly known as James Bond.
(Parents and lucille's 1920s and1940s Lifestyle).
Lucille was raised in a farm house near her parent's farm,they owned lots of land and had a very healthy upbringing.She grew up on fresh goats milk,poultry,salad and ground starch from their farm.
Growing up her parents could afford to buy her and her siblings most of what they needed,and because she was the last child her parents often spoiled her;even her grandmother Agnis use to spoil her too.
(Splashing Cash).
The parents would often travel to Oracabessa town a few miles from their home,and also Port Maria, the capital of St Mary on shopping spree,and sometimes took lucille and the other siblings along. When lucille got older she was sent by her parents to port maria,bonnygate,highgate,oracabessa,annotto bay or richmond to buy groceries;She sometimes felt scared to travel alone on the long hilly and bushy country roads,so she would hurry along to get back home.
(The True Legend Of Lucilda Rose).
Her parent's peachy lives became unbearable as neighbours became jealous of their lifestyle;they were often threatened. Her parents bought her a Singer Sewing machine,and lucille would stay in and practice to stich clothing,but that made it even worst,as the neighbours got wind of her sewing skills,she became their number one target and was sent personal threats to her parents about her.
One day one of her sister died under suspicious circumstances,she went home frothing at the mouth,it was rumoured that she was poisoned,then soon after all their farm animals started dying off,even their crops began to whither.
As more and more threats were heaped on the family,they were pressured into leaving. The father took ill and the family decided to leave that parish in the late 1950s-early 1960s and move to kingston for a fresh start. Her one and only brother Sun Rose was the only one that stayed behind.
(Lucille's Working Experiences in the 1940s 50s and 60s).
She worked at an industrial complex when she moved to kingston as a seamstress,and a waitress at a chinese restaurant when she was a youngster in her birth parish St Mary, and a caretaker at several different catholic churches in kingston,before moving on to start her own fashion designing business at her home;using a 1940s Singer machine, and a large 1940s fashion book that her mother dorris bought her,before she passed away.
(Relationship).
She had a union with a retired world war 11 commander and begot a daughter;She had six siblings,one suffered cot death and the other was a miscarriage. Because of her strict religious upbringing,Rose was a very prayerful lady, and made it a priority to take her children to church most days. One of her favorite hymn was ''abide with me''
After her partner died she started suffering from depression and high blood pressure;and was troubled with anxiety,but inspite of all that, she made sure that her children were looked after the best she could.
Before it was time for lunch,12 o clock noon was always prayer time with her and the kids. The hymn sweet hour of prayer would ring out on the radio,and there would be bustling and gathering in the home as they gather for afternoon prayer. Then fresh orange juice,milk and beef patties would be shared.She spent her lifetime giving to ministerial charities,Mostly the Oral Roberts Ministry,before his son Richard Roberts took over;it was seen by her of sewing seeds of faith. In return she was gifted books,healing oils, prayerful materials and hymn sheets.
(Childhood Hauntings).
She was still traumatised by the unexplained incidences that her and her family suffered while growing up in St Mary,that she never went back. She often spoke vividly and expressed sorrow to her children about what took place there while growing up,so Lucilda would always tell her children that when her time has come to leave this earth she does not want to be buried in St Mary. Obviously still shaken by what she saw happened to her sister,she avoided places that were isolated,had overgrown bushes,and places that reminded her of her country life.
(A True Farmer's Offspring)
Being a country girl who grew up around farming and often followed her father to the farm,when she was a little girl to fetch fresh produce,when she became a grown woman and got her own house,her own back yard was well utilised.
Her yard was like a mini garden of Eden;She sometimes rare chickens, grew bananas,soursop, pepper mint,fever grass,sinckle bible,leaf of life,ackees,sweetsop and there were a variety of flowers,including red hibiscus,sunflowers and lillies. The neighbours that glimpsed her garden would  heap praises.
Her favorite dish was roast,boil or fried breadfruit with green bananas and pickled seasoned dried salted fish,deep fried with onions,tomatoes and spring onions..
Eventhough she was a smiley friendly chatty and warm lady with her neighbours,she lived a very conservative life. The fencing all around was high matching the tall gate,and a padlock and chain was always on,so her children were also locked in and if anyone wants to go out they would first need to ask her for the key to unlock the gate.
(Dissappearing Act)
Her children grew up and left the family home,but the brother stayed behind and grew closer to her. One evening Lucille suffered a short illness at her home,and later passed away the same evening. Her children decided against her wish and thought it was best she was buried in St Mary where her family burial plot was.
The day came for the funeral and
when they opened the casket,it was not their mother that was in it,but a different female body. They panicked and did all they could that day to get answers,but up until this very day no-one knew where her body dissappeared to. Legend has it that she spited her children for wanting to go against her dying wishes.