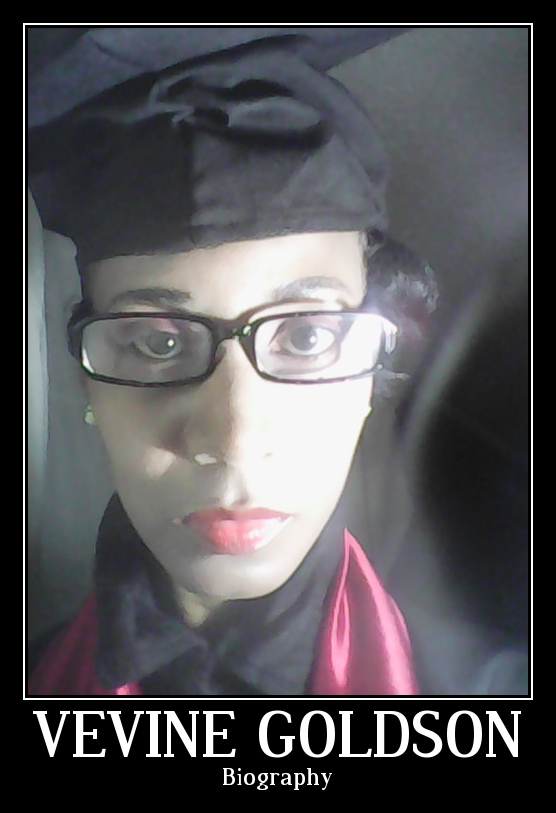 I
Moy was born Vevine Goldson in a middleclass family to a technician father and a fashion designer mother. She's the last girl of four siblings by her mother's side, She was officially adopted and partly raised by her stepfather a world war 11 marshal who later became a politician then a priest.
She grew up surrounded by books and was an avid reader by the time she was six,fascinated by colourful characters in story books and her mother's large style book,she taught herself to draw at ten. The rest of her childhood saw her wisked away by her grandfather when her step dad past away. There she spent a lot of time with her biological father her grandmother aunts and uncles. She had a strict religious upbringing and took part in various activities like acting
singing in junior choirs from a number of religious intitutes that she was a member.
She drew inspiration from her mother and went on to pursue fashion designing while attending modeling classes in the evenings as a teen,during that period she was nicknamed 'baby by her peers because of her petite frame. Upon completion of fashion she earned herself a diploma.
In 2001 Miss Goldson completed a one and a half year academics of seven courses which included Advance practical bookkeeping at the Institute Of Certified Bookkeeping and scored straight A in all seven subjects. Goldson then went on to study practical nursing online and got a diploma. In her spare time She completed clinical supervision,forensic psychology and then a law course online that earned her a certificate.
Vevine's interest in humanitarian politics and the mechanism that steered its path peaked after having several interesting conversations with a colleague that was deeply involved in political movements and strategies. Intrigued by what was discussed she went on and enrolled herself in a global course at the University Of Oxford and took part in a short but very intense subject about economics ethics politics and international migration. the course discusses the changing role of migrants in the global labour market. It is Written by Martin Ruhs, Associate Professor of Political Economy at Oxford University;
the course includes interviews with over fifteen global experts and is seen as one of the most controversial topics in the 21 century.
At the end of the course in her own words,life is unpredictably risky. Her philosophical take. (Look within and be the force that accelerate the transformation you want to see.
How does she maintain her confidence?
According to vevine she does not let people's opinion define her,nor live her life at the expectation of others.
Moy likes to watch a lot of cop and detective tv series,she sights these as some of her favorite movies and comedy,the fresh prince of belair,the pursuit of happiness,pretty woman,star treck,star wars,friends,sex and the city,ghost rider,remington steel,the matrix,and everything that has Kerry Washington or christina Ritchie,jet lee, nichalos cage,will smith,denzel washington in it. She spends a lot
of time writing and sometimes uses the pseudonym Raphaela Hyre.Goldson also design labels in her spare time. She's the author of Poems Spring To Life,the cinematic waltz,beauty facemask from home and therapuetic and beauty staples at home.
Her quote
By discovering yourself,you discover your own abilities.
Vevine is a spiritual person and likes nature; her transpiration was further anchored by her fascination with biology a favorite subject during her time spent in secondary school.
Mesmerize by tranquility;Moi likes being around fountains,rivers,sea and ponds while doing sketches is another one of Goldson's pass- time and listening to classical music as she states helps her to feel relax and intune with the universe.