ACCLAIMED BRITISH novelist Zadie Smith will have her latest novel adapted for television.
Published this week, 'Swing Time' is a novel about two girls who dream of being dancers, but only one has the talent. It's described by the publisher as "a story about friendship, music and true identity, how they shape us and how we can survive them. Moving from North West London to West Africa, it is an exuberant dance to the rhythm of time."
Baby Cow, the film and TV production company, said it has acquired the rights to Swing Time, and will be the first major acquisition since Christine Langan took over as CEO.
Of the exciting news, Smith said: "I am absolutely delighted at the prospect of working with Baby Cow on an adaptation of Swing Time. Their extraordinary track record in both drama and comedy I have always admired from afar and it's a thrill for me to get the chance to collaborate with Steve Coogan and Christine Langan."
Smith's popularity has continue to progress since her debut novel White Teeth was released in 2000, and she is recognised as one of the most respected, contemporary British authors today.
Novelist Zadie Smith On Historical Nostalgia And The Nature Of Talent
Smith explains that she thinks of people as pluralistic, with different ideas that emerge depending on the historical context. "I don't believe that great sways of the population are in some way fundamentally stupid or evil or this, that or the other," she says. "I think that different values within people can be preyed upon and brought to the fore, and that responsibility lies in large part with the ring leaders. But I kind of retain an optimism in individual people."
Smith's fiction centers on characters who find themselves defined, in part, by their race, ethnicity and class. Her latest novel,
Swing Time,
tells the story of two biracial girls who become friends in dance class. Both dream of becoming professional dancers, but only one has the talent to do so. The book is, in part, a meditation on the notion of talent.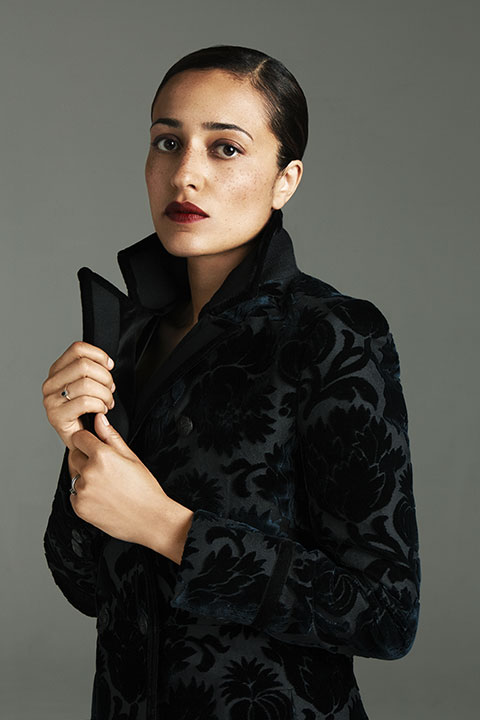 Quite often [wearing a head wrap] has to do with my impatience with getting dressed. I like getting dressed, but I don't want it to [take] a lot of time. The head wrap began as a way of saving time, not being bothered to do my hair in any practical way, but also as a kind of ... symbol or allegiance with exactly that kind of African ancestry. After all, many, many more women in the world wear something on their heads than don't, and I like to be part of that sisterhood.