Marcus Mosiah Garvey Jr: was born as the youngest of eleven children in St. Ann's Bay Jamaica to Marcus Mosiah Garvey, Sr. a mason and Sarah Jane Richards a domestic worker. Only his sister Indiana along with Marcus survived to adulthood.  His family was financially stable given the circumstances of this time period. 
Garvey's father had a large library and it was from his father that Marcus gained his love for reading. He also attended elementary schools in St. Ann's Bay during his youth While attending these schools Garvey first began to experience racism. 
 Sometime in 1900 Garvey entered into an apprenticeship with his uncle Alfred Burrowes who also had an extensive library of which Marcus made good use.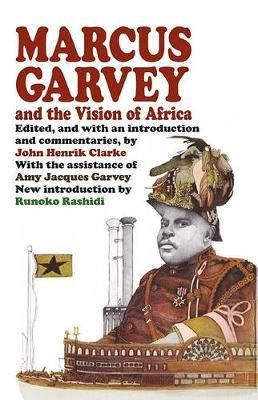 In 1910 Marcus left Jamaica and began traveling throughout the Central American region. His first stop was Costa Rica where he had a maternal uncle. He lived in Costa Rica for several months where he worked as a time keeper on a banana plantation.
 He began work as editor for a daily newspaper called La Nacionale in 1911. Later that year he moved to Colón Panama where he edited a biweekly newspaper before returning to Jamaica in 1912.
After years of working in the Caribbean Garvey left Jamaica to live in London from 1912 to 1914 where he attended Birkbeck College taking classes in law and philosophy. He also worked for the African Times and Orient Review published by Dusé Mohamed Ali who was a considerable influence on the young man. Garvey sometimes spoke at Hyde Park's Speakers' Corner. 
Garvey's philosophy was also influenced by African-American leaders such as Booker T. Washington, Martin Delany, and Henry McNeal Turner Garvey is said to have been influenced by the ideas of Dusé Mohamed Ali in his speeches, and his later organizing of the Universal Negro Improvement Association (UNIA) in Jamaica in 1914 (Vincent, 1971).
The Poetical Works of Marcus Garvey