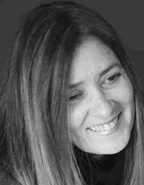 Rachel Manley is known not only for her poetry, but also for her non-fiction trilogy about one of Jamaica's most influential families – her own. Manley was born in Cornwall, England, on July 3, 1947. She was the first child of Michael Manley and Jacqueline Kamelard-Gill. Michael Manley was a charismatic man who served as Jamaica's Prime Minister between 1972 and 1980, and then again between 1987 and 1992. 
Rachel's parents divorced when Manley was two, and she was sent to Jamaica to live with her grandparents, Norman Washington Manley and Edna Manley at Drumblair, the family estate. Michael Manley was married five times, providing Manley with several stepmothers and siblings. Her grandparents, who led extremely active public lives, managed to provide Manley with the stable family life. As she told Maclean's, "They were all mine." Forced to share her father with several different families and his demanding political career, Manley often felt very distant from him.
Manley's grandfather, Norman Washington Manley, was the founder of Jamaica's People's National Party, and one of the key figures in the Jamaican struggle for independence. An athlete and a Rhodes scholar, Norman was also a World War I hero. After the war, he returned to Jamaica to practice law, and, after entering politics rose to the post of Jamaica's chief minister in 1955 and became its first and only Premier when Jamaica gained self-government before Independence. 
Rachel Manley's father Michael Manley